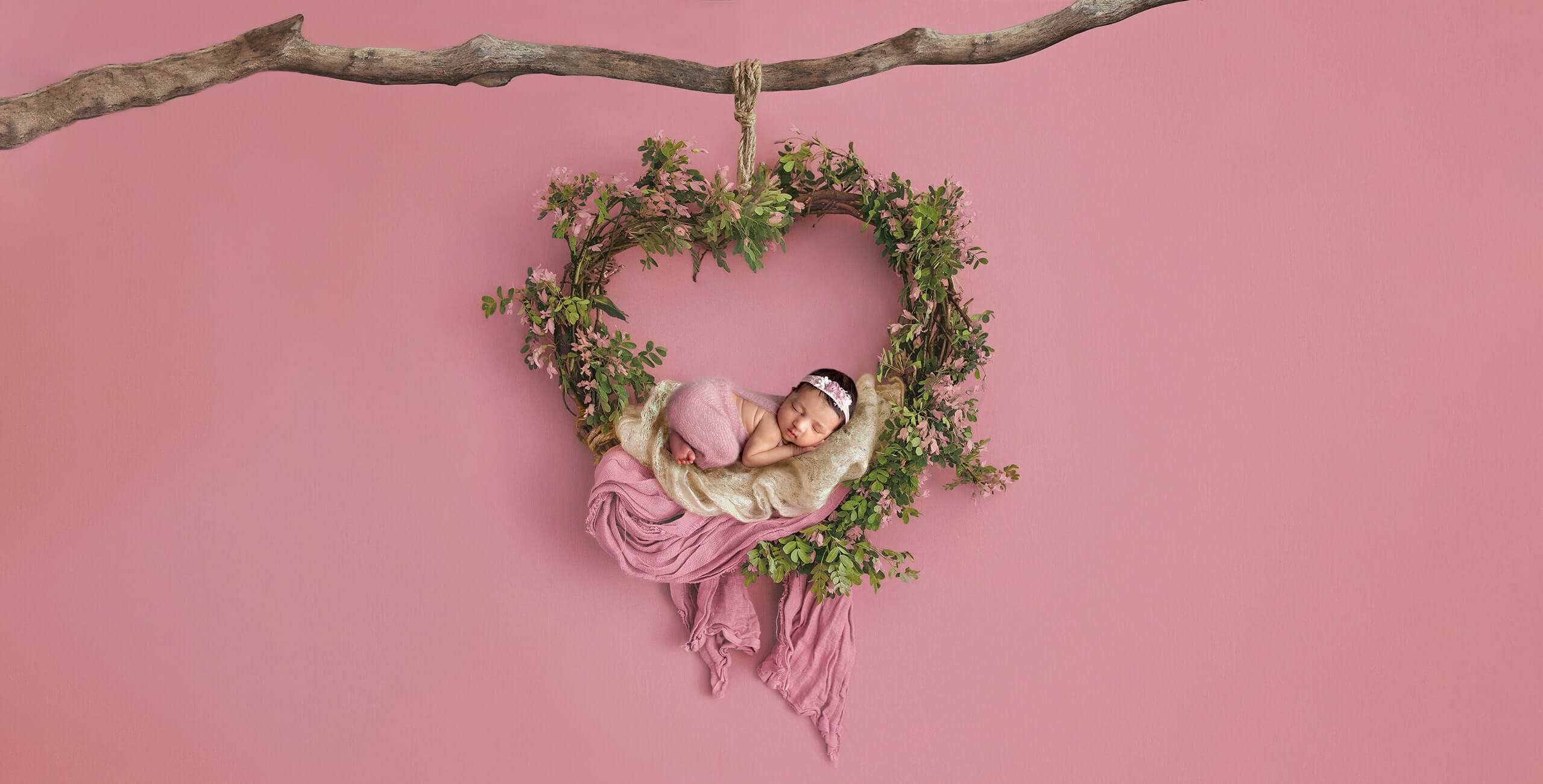 Newborn Photography, Maternity photos
Affordable Fine Art Maternity & Newborn Photography
What's the shape of your love? Especially when babies enter your life? It's a question with many answers.
At Blossom Brook Studio, we will reveal it by creating beautiful pictures.
Based in Sydney. This is a boutique art space specializing in the photography of newborn, baby, maternity, cake smash, headshots, Christening & parties.
Send us a message, let's create art pieces for you to keep for a lifetime.
<Read More>
Testimonials
Daniel and Sabrina were extremely professional and gave us the best first experience doing a maternity photoshoot. They have a fabulous range of dresses and outfits for babies if you are planning to do newborn photography. They respond to emails and messages accordingly. I highly recommend going to Blossom Brook Studio.
Thank Daniel and Sabrina for the nice photos. It is really a great experience getting the shoot done for my baby with Blossom brook studio. They are very friendly and expert. Happy with the attention to detail, patience, creativity, and communication that we received for our newborn photo shoot. The studio is well equipped with a large range of costumes and props. Very impressive and highly recommend!
Siddharth Salunke
29/04/2021
Daniel and Sabrina are awesome! They have been extremely patient throughout our maternity as well as newborn shoot. Great professionals with great services. The edited photos are next level and are so GOOD! Highly recommend!
I highly recommend Blossom Brook Studio! Sab and Daniel were absolutely amazing with our little boy Ollie who has his newborn photoshoot at 14 days old (36 weeks). Very professional, patient, set up was incredible, they made us feel very welcomed and relaxed. We will be returning for more photoshoots for our little family in the future 🙂
Thank you once again to a great team!!!
Jess, Tom & Ollie
 Blossom Brook Studio is the 2021 Top 10 Newborn Photographer and the Top 3 Maternity Photographer. We offer professional newborn photography, baby photography, children photography, maternity and pregnancy photography, Christening photography, family photos, personal portrait & headshots. Our studio is located in Eastwood on the north shore of Sydney. Contact us, let's talk about your photoshoot!
Find us on Instagram, Facebook, Pinterest, Youtube. more...
Don't they look so cute and innocent just after birth? Let us celebrate that beauty with a newborn photoshoot.
Finding the newborn photos that suit you best is as simple as going through our gallery and having a chat with us.
All the outfits, hairpieces, props are provided, we also listed all the tips to guide you from the beginning.
Sit down on our comfortable sofa and relax, we will show you the magic.
When your pregnancy comes to 30-35 weeks, it is the perfect timing for a maternity photoshoot.
At this point, you are still able to carry yourself with ease and can make artistic and elegant poses. You may also find your belly is well-rounded!
We have a range of stunning outfits, hairpieces, and backdrops for you to choose from.
Our studio is set up in top standard, it's also comfortable just like your home.
If you would love to do an outdoor shoot, you can look at our deluxe package.
We would love to bring you to the forest, beaches, cottages and pose you in those natural backgrounds for the most special photoshoot in your life.
When the baby can just sit by themselves confidently (usually around 8-10 months), it is the perfect timing for a cake smash photoshoot.
At this stage, most of the babies love to play with the cream! The best expressions will show up with tons of laugh and happiness.
We also love to be creative, if your baby is not keen on the cake smash, check our new creations which are similar to cake smash but much much more special!
As professional Christening photographers, we love to come to your birthday party and all the special occasions to record those beautiful moments for you.
You will be surprised that our professional photographer can catch so many unexpected and amazing photos for you as the best memory to keep in life.
We provide a professional corporate headshot, portrait shoots, and passport photos service in Sydney.
Please rest assured your photos will be created and touched up professionally, you will receive all the original and edited photos in high-res.